10 delicious Thanksgiving dishes and what you'll need to cook them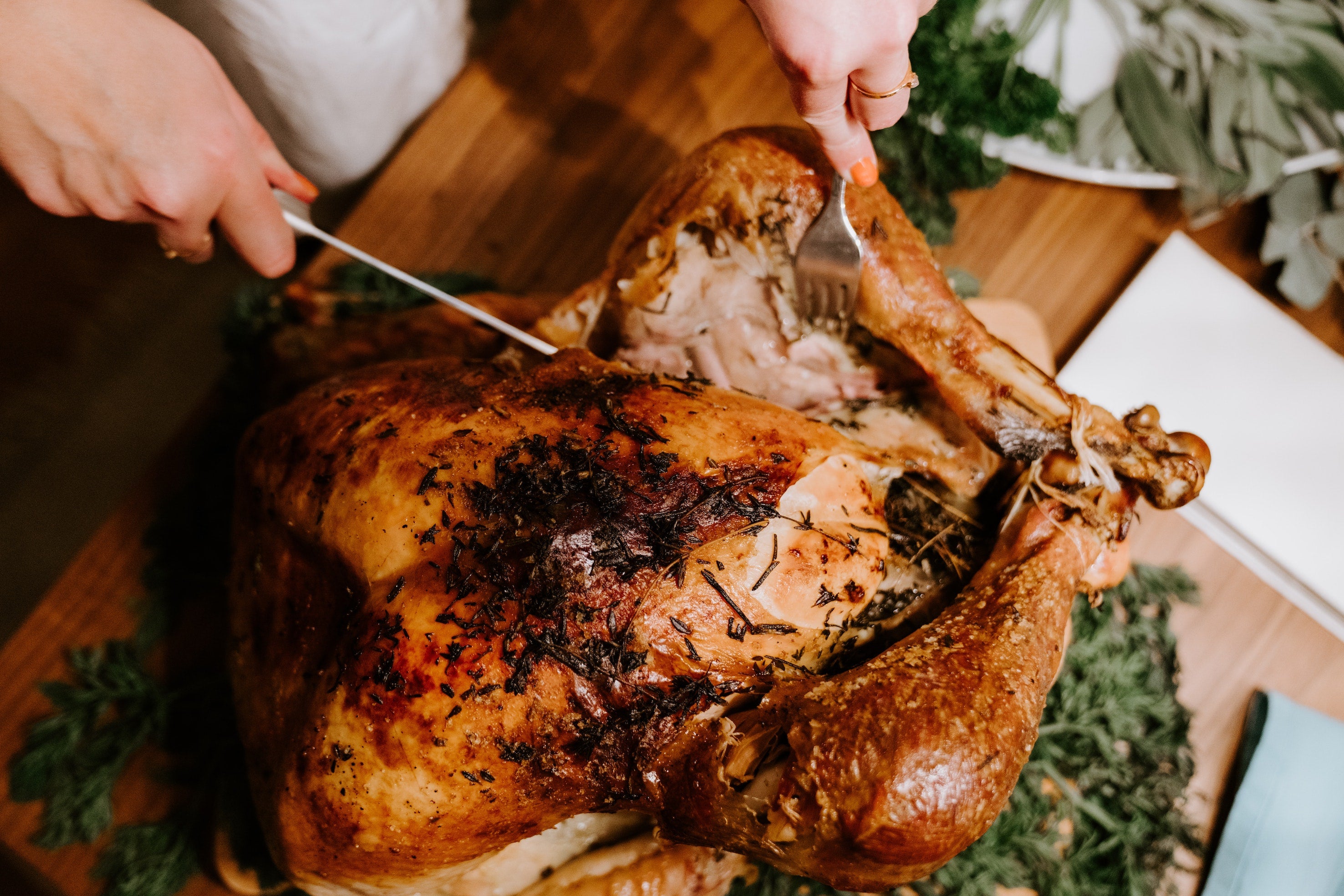 Amoretti Brothers Staff .
Oct 25, 2021
As Joey Tribiani from Friends taught us: time to get into our thanksgiving pants. 
By now, you must be planning your thanksgiving menu and thought: wow, this is a great opportunity to put my copper kitchenware to work. And you are not mistaken. 
While doing a bit of online research for our own upcoming celebration, we stumble upon a great article by Delish, which includes 35 traditional dish ideas to choose from for this holiday. So, we thought we could offer an upgrade and match our favorite 10 from this list with the ideal kitchen utensils form our collections. 
Roasted turkey - The star on the table! Get your copper roasting pan ready.  

Candied yams – The sweet becomes sweetest once you cook the syrup on a copper cocotte. 
Mashed potatoes – Get the shine going, serve with a copper spoon from any of our kitchen toolsets. 
Gravy – Just so creamy and delicious: get ready, cooper saucepan. Serve in a super cute milk pot.
Classic stuffing – All pots are oven safe, so any kind will do. Also, you may switch the over for a slow-fire cooking method right on your stove in our Dutch oven.
Cranberry sauce – How gorgeous will it look right on the table, whether is a saucepan, a sauté pan, or a small pot?
Holiday roasted vegetables – Depending on your preferred technique, get the greens going in a copper wok, frying pan or a roasting pan.
Healthy green bean casserole – Tasty and healthy? A no-brainer! Also, yes, a copper casserole or copper rondeau will be perfect for the job. 
Pecan pie – Saucepan for that sweet buttery syrup. Also, why not? Get your copper mixing bowl.  
Apple pie – Imagine serving this fantastic dessert on a beautiful copper cloche plate, total game-changer! 
Big part of a Thanksgiving celebration consists on cooking and sharing a feast with your loved ones. Please share with us your culinary creations using #amorettibrothers on social media!