Amoretti Brothers Introduces A new Collection of Custom Range Hoods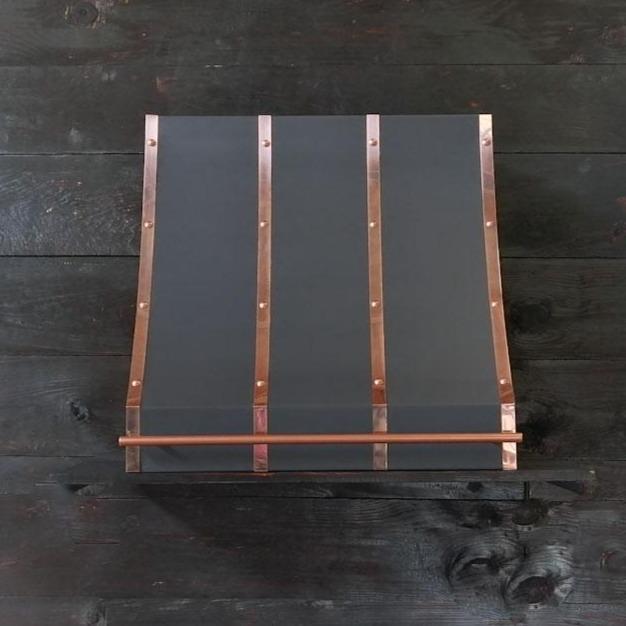 Andrea Amoretti .
Dec 02, 2020
The new Products in Copper and Brass Feature Beautiful Design, High-Quality Materials, Innovative Technology, And Powerful Performance

December, 2020 – Amoretti Brothers, the company that for more than 14 years has transformed the housewares & house decors industry through design combined with artisan techniques, introduce a new luxury collection of four decorative custom range hoods for the most beautiful kitchens.
Range hoods like the new Winston C, Aspen, Bistro and Eugene combine a charming aesthetic with innovative features and technology, all available in different metal as copper, brass, and with new straps and cast-metal rivers, designed for the best coveted kitchens.
Using the experience of working with luxury metal finishing in past custom works with the best architects around the World, the new range hood collection is designed with the idea of creating products with unique personality: Winston C with an aged, rugged, a bit industrial look, Eugene with its traditional curves, Bistro for retro, French-style kitchens, Aspen for modern interiors.


"We're excited to add these new premium models to our collection of range hoods that add an elegance to the design of the coveted kitchens" says Andrea Amoretti, Amoretti Brothers CEO. "In addition to the good look and performance-driven technology, all Amoretti Brothers range hoods have been created using only natural, quality materials combined with our artisan know-how that set our products apart from the competition. As all our premium products, also these new models can be custom-made by order to perfectly décor any different
kitchen in style."
Thanks to a recent partnership, Amoretti Brothers range hoods feature ELICA powerful 1200 CFM ventilation systems to include 4-speeds and LED light outputs to ensure the cooking surface is properly illuminated and modern yet elegant touch controls seamlessly integrate into the hood's canopy.
For more information visit amorettibrothers.com.
About Amoretti Brothers
Originally from Torino, Italy, the Amoretti family founded Amoretti Brothers in 2006 deep within the heart of Mexico, very close to the Monarch butterfly biosphere and after early success opened an office in New York soon after. Amoretti Brothers vision comes from the idea that design and craftsmanship are intimately linked by relation of utmost harmony in which the results are contemporary products that generate atmospheres with personality, style, tradition and innovation.

Famous for their beautiful copper cookware, sinks, hoods and lighting, Amoretti Brothers is on a mission to create the best kitchen range hoods, handcrafted only with natural materials like copper. With acclaimed talent such as artistic visionary Anna Togati & the Amoretti Brothers themselves, the company is able to create cutting-edge residential range hoods unlike any other. As a direct result of its commitment to elevating design and technology, Amoretti Brothers has been awarded of the prestigious Italy-Mexico Award in 2019. For more information, visit amorettibrothers.com.