Beauty and design for a better future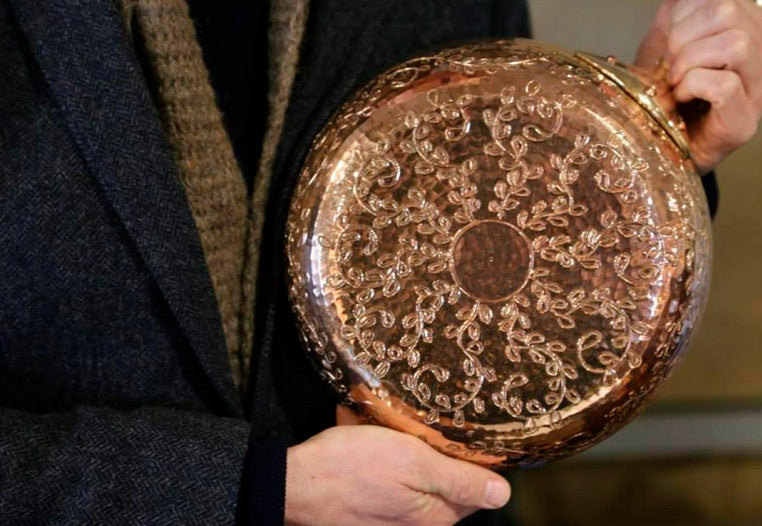 Andrea Amoretti .
Mar 03, 2021
We thrive when we feel surrounded by inspiration.
A walk on the beach or the woods. Breath-taking sights. Outstanding music. An unforgettable meal. It's no secret that when we surround ourselves with good stuff, we just feel fantastic.
In this matter, we wanted to share a thought with you about beauty as the way to go for a better tomorrow (starting today!). Beautiful design is capable of not only inspire, but to bring light and hope for the future, especially during challenging times. It's our belief that beauty is able to help us regain dignity and humanity. Somehow, we feel better and stronger to carry on.
Therefore, we in Amoretti Brothers insist on creating not only durable copper kitchen cookware, but stunning copper kitchen tools, custom range hoods and copper sinks. While cooking in copper pots and pans has many benefits, we want to help you create a space where you can feel inspired by presenting unique handmade items.
So, embellish your home for you and your loved ones. Make it that beautiful space where you can see yourself thriving. Make your kitchen an ideal place to explore your creativity. Have a gorgeous table setting every once in a while, without a special occasion. Every day is a celebration!