Cooper cookware sets on sale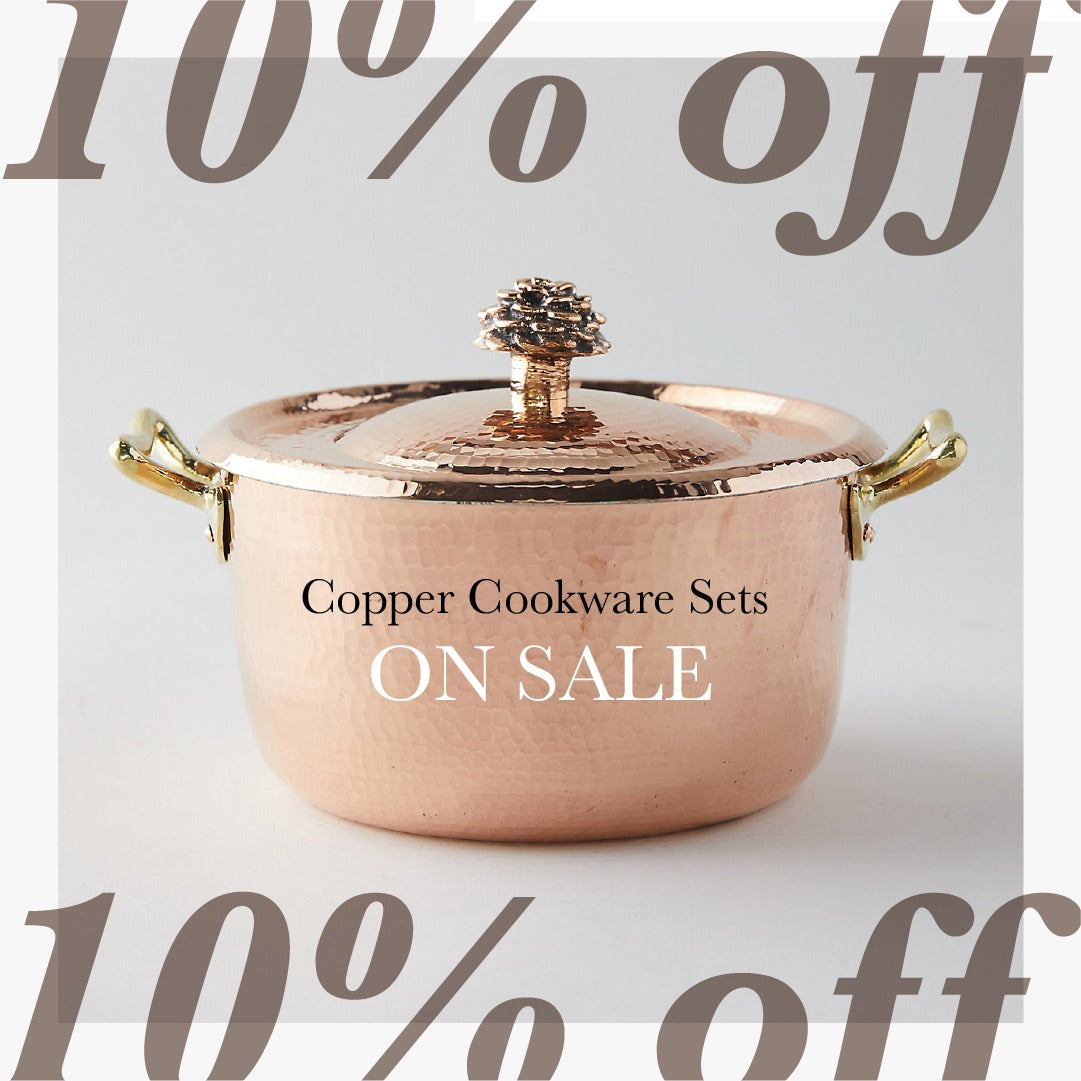 Andrea Amoretti .
Jan 15, 2021
A new exiting way of cooking is right around the corner.
There is more than one way to elevate your kitchen. Just look at what chefs around the world are choosing as their own working tools and equipment.
Copper cookware can be found inside the kitchen of the best restaurants and they have stood the test of time: it is not a trend technology, it's not something that people just came up with: its use has endured for hundreds of generations.
Copper is a durable, reliable material, and it is extremely easy to clean and to keep in great shape: the ideal ally in any kitchen. However, to fully enjoy the copper cooking experience, it is highly recommended to verify that the products have preserved their purity, among other aspects, before making a purchase.
At Cooper Kitchen by Amoretti Brothers, we have put all of our effort into creating the best products at the best price. The pots, pans and other kitchen instruments that we manufacture by hand, not only have a unique design, but we make sure that each piece follows a strict quality control.
Start equipping your kitchen with copper cookware just like the best cooks in the world do. Explore the 11, 9 and 7-piece sets on our page or create your own package by choosing one by one the pieces for your own collection according to your specific needs.