Copper equals wellness. Here are 5 reasons why.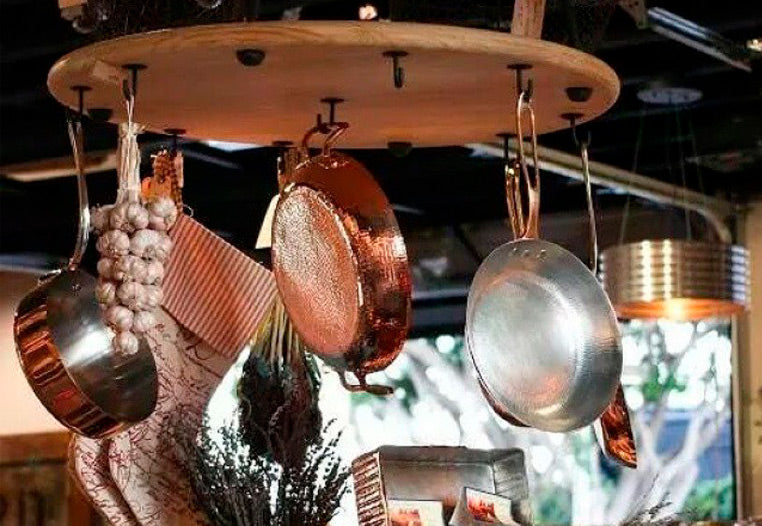 Amoretti Brothers Staff .
Feb 14, 2022
Cooking with cooper kitchenware is not only safe, but the healthiest choice.
Copper kitchen utensils are still the number one choice for the most prestigious chefs around the world. It has been for quite some time now -copper's use inside the kitchen can be traced for around 9,000 thousand years-. Copper kitchenware conducts heat better than other materials, and provides several health benefits.
Copper is antibacterial. Germs and bacteria cannot survive in copper, so, using copper is a great way to avoid them to spread. That's also the reason why a lot of door handles, sinks and other items are made out of copper.
Copper is good for your body. Copper is an important metal for your metabolism. Our bodies can't produce it, so it must be absorbed from water or food, such whole grains, seafood and green vegetables.
Copper straightens your immune system. Copper is a great source for antioxidants. Antioxidants prevent free radicals from harming our immune system.
Copper helps heal wounds, reduce and reduce aging signs. Enzymes use copper to produce more cells for us. And this translates into quicker healing for our skin tissue, and over all healthier hair and skin.
Copper can boost your weight loss goals. Copper helps regulate the thyroid -and with it, a healthy hormone regulation- and increse your energy level trough the production of triphosphate (ATP).
So, there you go. It is perfectly healthy to make your favorite meals in copper pots and pans, and also, have that refreshing glass of water straight out of your copper pitcher o mug. Keep in mind that too much of anything is never good for the body. A regular use of copper utensils won't be an issue (unless you suffer from a very rare ailment called Wilson's disease) and will help you provide the amount of copper that is good for us, but make sure all your copper kitchenware is perfectly clean and in excellent conditions inside and out.