Decorating with copper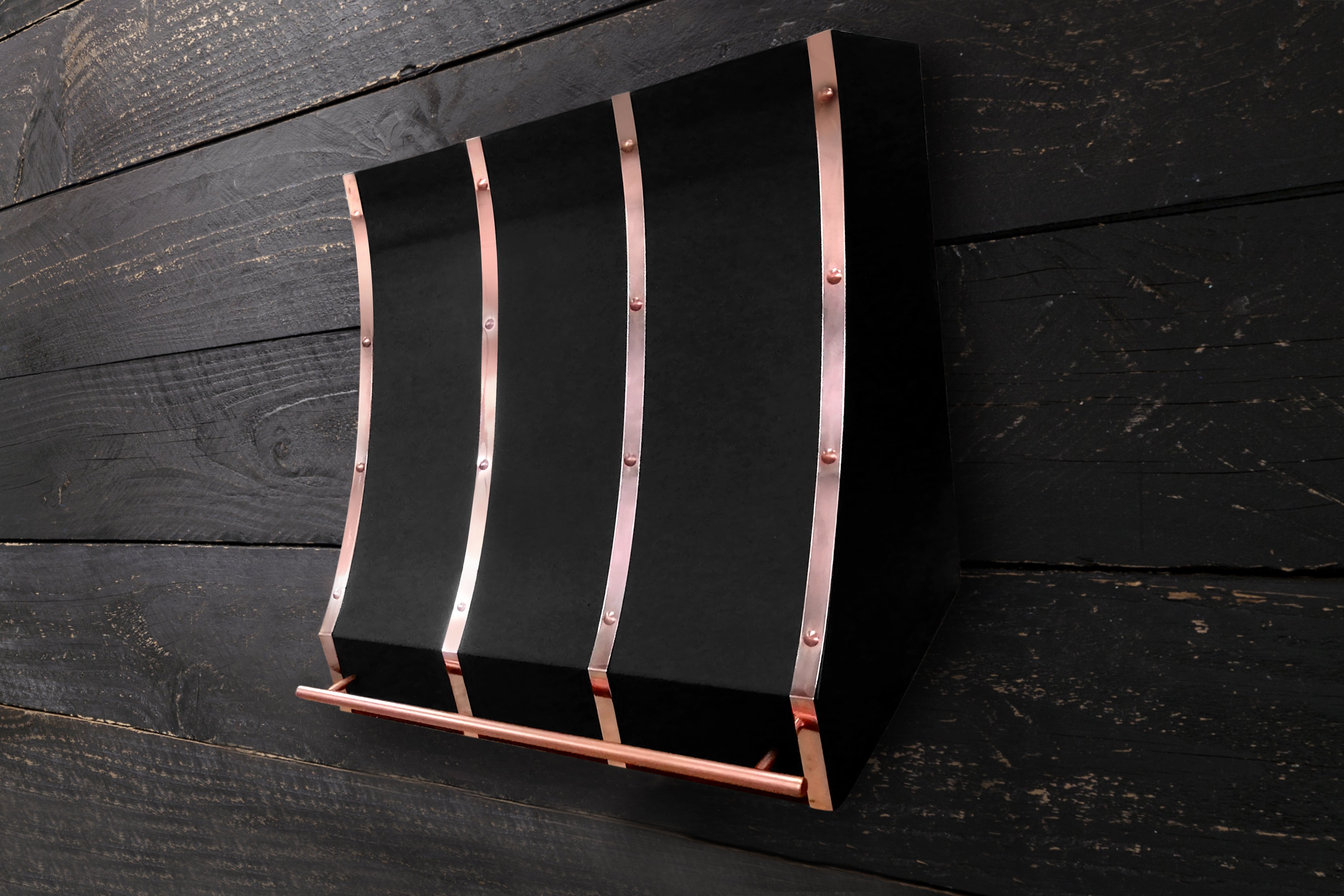 Amoretti Brothers Staff .
Nov 12, 2022
The list you've been waiting for, finally, copper kitchen decoration explained!
Copper is a wonderful material to use for cooking, as it possesses great qualities such as heat-conducting and antibacterial properties, which is probably why it has been around kitchens of the entire world for ages in a wide range of kitchen utensils, pots, pans, trays… you name it!
While copper is also a stunning material to look at, with its characteristically bright and warm color that is just so soothing on the eye, many people hesitate when it comes to kitchen interior design: will it look good in my kitchen décor? Will my new set of copper kitchenware match my color palette? Well, the short answer is, probably yes!
However, there are a few considerations to take into account for that perfect kitchen décor with copper:
Materials:
Copper gets along beautifully with everything natural (being of course a natural metal itself), so other metals, wood, stone, granite, and marble will definitely be great companions for your copper cookware and utensils.
Colors:
Copper pieces are often a statement, so combining them with neutrals will make them stand out even more, think about, for example, a copper faucet or a kitchen sink on a cottony natural-stone countertop. Copper will also look amazing with shades of brown, black, green, and other metals, such as silver.
Timeless copper decoration:
Here's why we often say this: Copper is a timeless material, not only because it will last a lifetime, but because it has the ability to match any decoration style, whether it is modern or more on the classical side. Modern spaces tend to use copper accents in minimal-solid color spaces, whereas classic ones go towards the use of more colors, artworks, houseplants, and furniture.
We hope you have enjoyed our kitchen decoration tips with copper. One final note: If you decide to integrate copper, show it off! Copper pots and pans are meant to be used but also they are beautiful pieces that deserve to be displayed on an open shelf or a cookware rack.