Homemade Ragú Sauce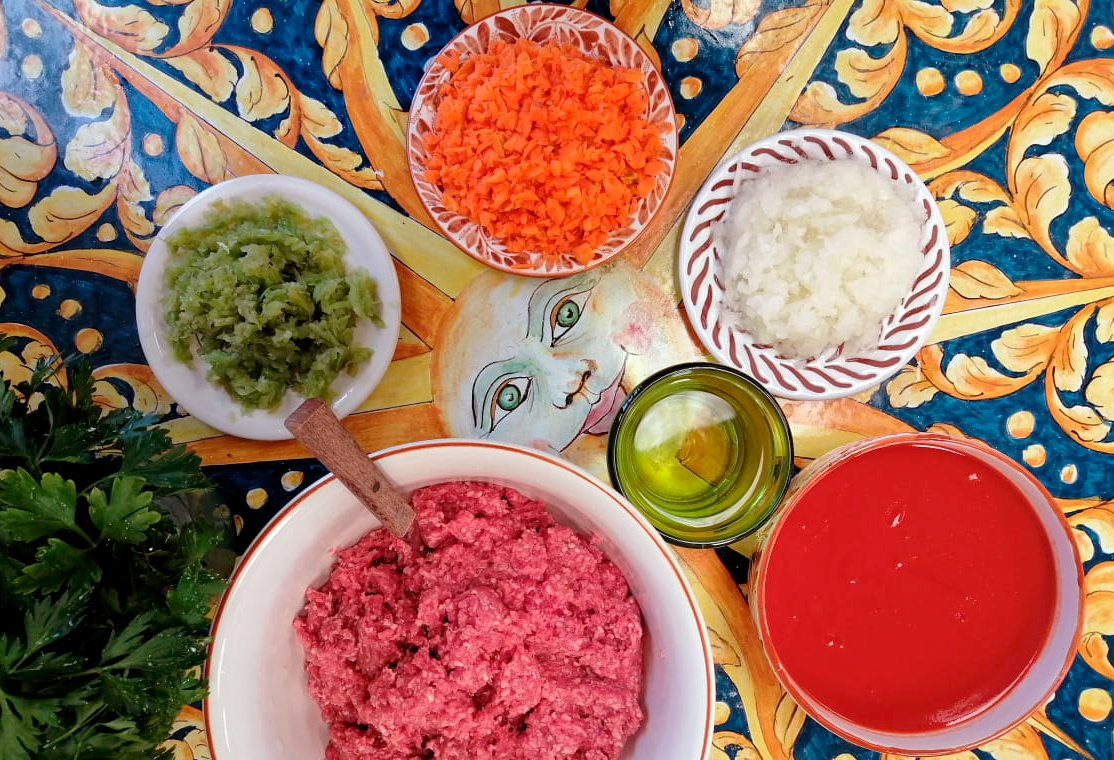 Andrea Amoretti .
Apr 09, 2021
You won't believe how easy It is to make.   
 Here's a new project for you: your very own Italian Ragú from scratch! We know, we know, it's way easier to just go ahead and buy some off the shelf, but are you really going to miss the chance to learn to make it to your own special taste? Not to mention, it's zero waste and much more nutritious. We didn't think so, so here's the recipe:
Ingredients:
1 pound of ground beef (450 grams).
1 carrot
1 medium white onion
1 stalk of celery
Extra virgin olive oil (around half a cup would suffice)
600 grams of crushed tomatoes
Salt and pepper to taste
1 or 2 cloves of garlic, cut into large pieces so you can remove them at the end.
Start cooking!
Chop real thin the carrot, onion and celery or use a food processor up to a point where is almost purée. Simmer for a few minutes in a copper pan or pot with some of the olive oil. Wait a few minutes, and add the ground meat and seasonings.
When meat is almost cooked (look for that crispy brown color), add the chopped tomatoes and an splash of olive oil (alongside the wine or peperoncino if you choose so).
Bring everything to a boil and stir, then reduce heat to simmer. Slow-cook covered for at least a couple of hours, adjusting salt and pepper and stirring every now and then.
Extra tips!
 Meatlovers can also add a portion of pork or sausage (just not smoked or spicy). Vegan versions of the sauce are also delicious.
For our Mexican audience (or anyone really whom enjoys an extra kick): add a dash of peperoncino (amount is up to you).
You may also add half a cup of red wine to get that high-end taste.
Ragú is delicious with any kind of pasta, or even over vegetables, chicken or veal.
We recommend to serve it with fresh pasta or homemade gnocchi. Don't rinse de pasta (just drain the salty water) and remember is always best to mix everything in the pot before serving, there you make sure every bite is covered with your exquisite sauce!
If you try this recipe at home, please share your dishes trough social media using #AmorettiBrothers