Ideas to create the perfect Christmas dinner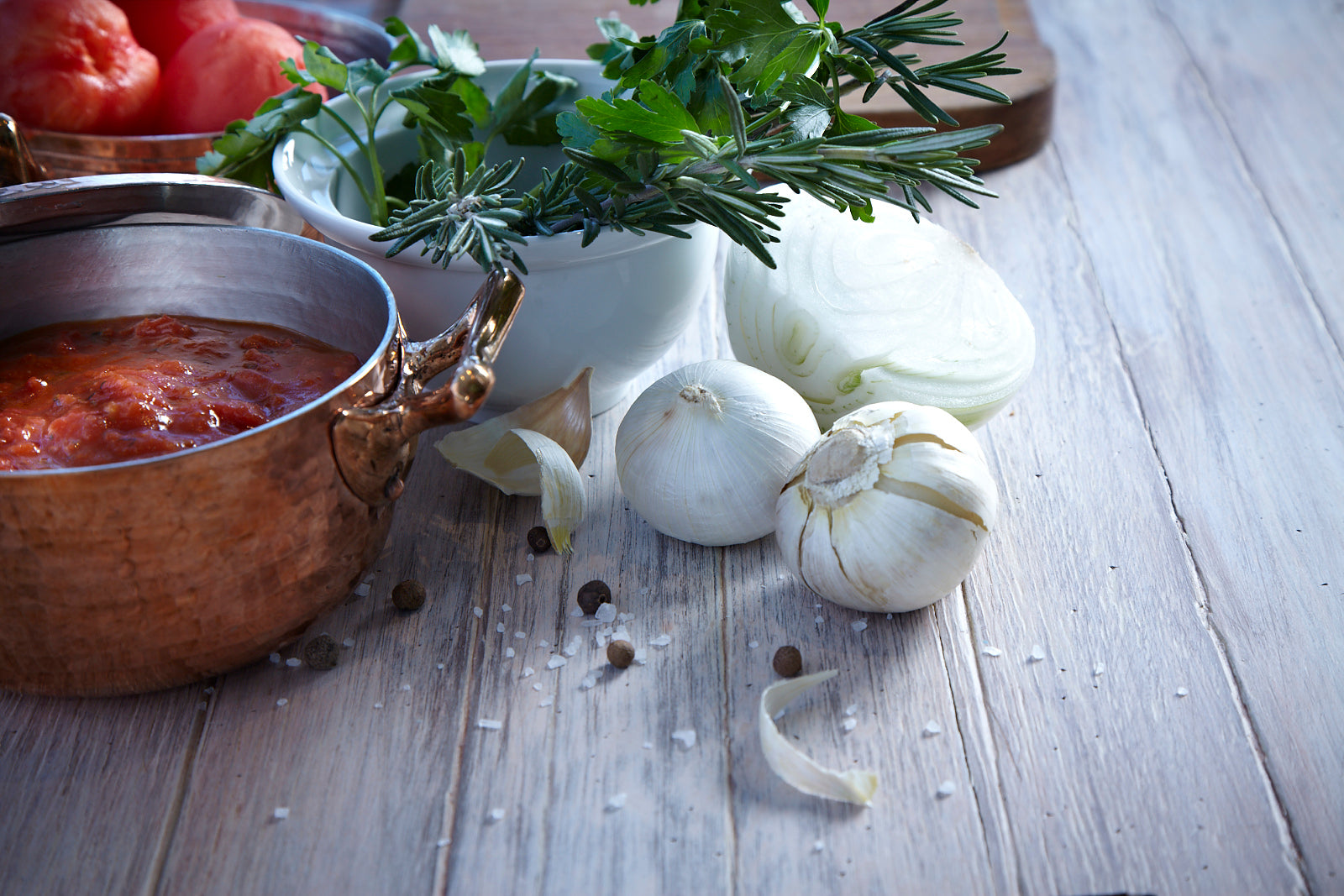 Amoretti Brothers Staff .
Nov 17, 2022
We can't stretch this enough: preparation is key. Start thinking about your upcoming Christmas party now so you are able to deal with all the work beforehand and enjoy your festivity to the max.
Hosting a party can be sometimes challenging, more so if it's such an important and endearing date as Christmas. Also, families that get together to celebrate year after tear might want to try and stir things a bit to avoid monotony, that's why we came up with some ideas:  
Set up an open bar.
Instead of keeping drinks in the kitchen or table, set a self-service bar where the gathering is supposed to happen. Place different beverages and make a signature drink: we recommend a Mistletoe Mules (just like Moscow Mules but with pomegranate juice to add the Christmassy-red) or a classical punch, which can also be served on our gorgeous copper mugs.
Have a picture-perfect space ready.
We all know moments might pass us by but pictures are forever, and festive times, are so lovable that have to be shared in social media. So, stage a corner in your own space to have that picture taken, it might be beside the tree, a couch with a special decoration or even an entire room. If you need to add some copper spark to it, go to our gift section.
Plan an experience.
Cooking is a marvelous way to bond. Getting to enjoy the work fresh out of the oven is an indescribable feeling. It's a great idea to have everything ready before hand, but a nice way to have that culinary experience is to prepare something "live". Maybe bake some cookies with the kids, or add the last ingredients to a soup will provide that magical moment. Pots, pans, trays and everything you need is here.
Holiday season is a great time to try new recipes or stick to the classics and prepare grandma's favorite, get the family in the kitchen and involved in the wonderful act of cooking. Share with us these moments using #amorettibrothers on social media.