What Makes a gift just perfect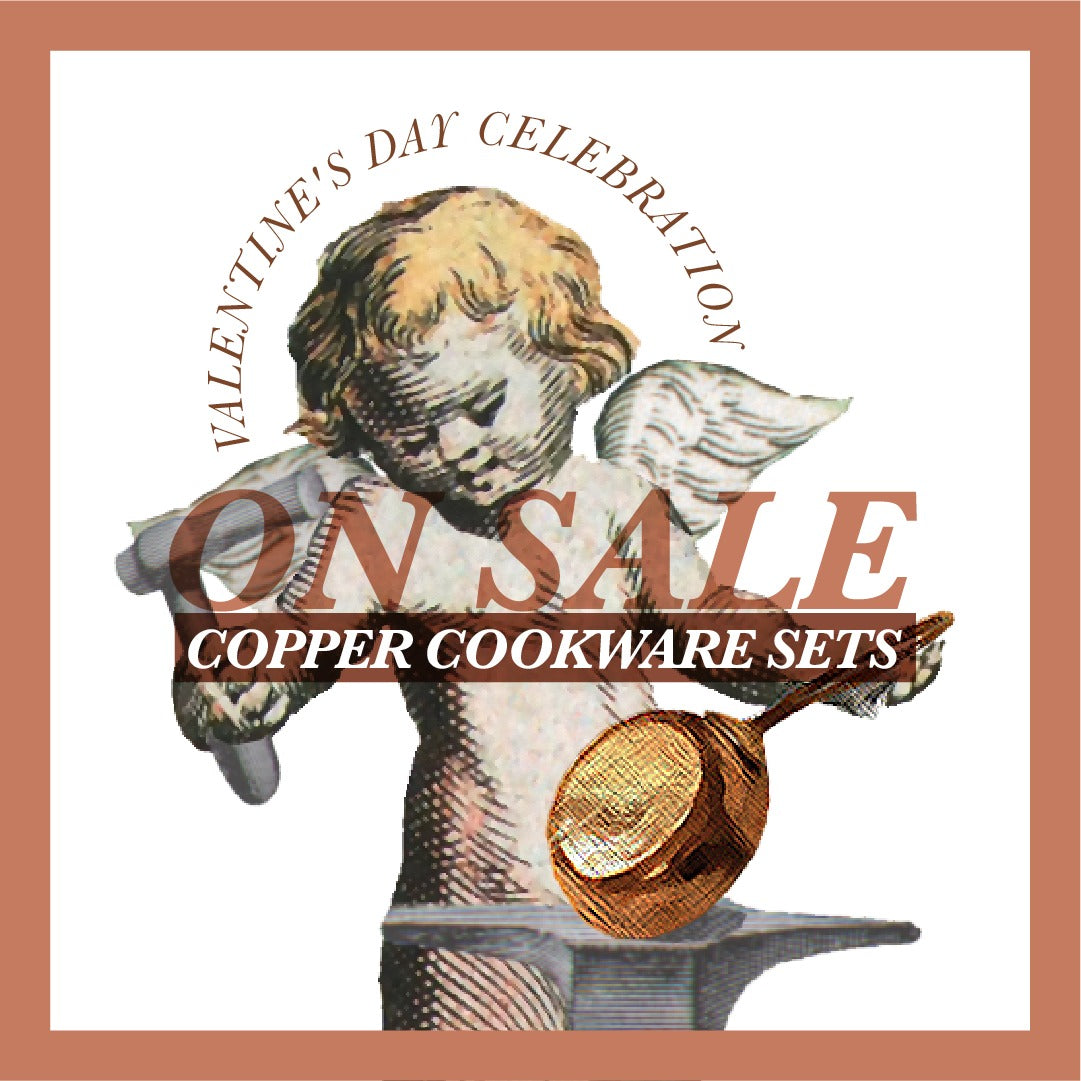 Andrea Amoretti .
Jan 23, 2021
In Amoretti Brothers online kitchen tool store you will find a truly special gift.
February is for celebrating Love and Friendship. As it is right around the corner, its time where start asking ourselves: what would our other half would like to receive? What about our closest friends?
Offering someone a gift has a lot of meaning, starting at the simple fact of giving. The kind act hides behind a "I thought of you", a "thank you for being in my life" and a "I appreciate you very much". Also, the gratitude of being in a position to give something and having that special person to give to, generates a wonderful warm feeling inside.
The gift in question becomes more relevant when it is thought considering that person taste and needs. One way to go ever further this is by purchasing not only thoughtful, but unique gifts, such as Amoretti Brothers cookware sets.
The best copper cookware you can have is the one that has just the right appliances for your own cooking needs. Therefore, in our online store you can put together your own cookware set or you can choose from the copper sets on sale for this season.
Durability and exquisite design make Amoretti Brothers' collection of kitchen tools both useful and decorative objects that are bound to elevate the experience of cooking at home in an exceptional way.
Celebrate this Valentine's Day like no other. For a limited time, check out our copper cookware sets on sale, set an order and within seconds, get ready to receive or to surprise your loved ones with a spectacular gift delivered at their door.
Discover more about Amoretti Brothers here