Plan the perfect Friendsgiving!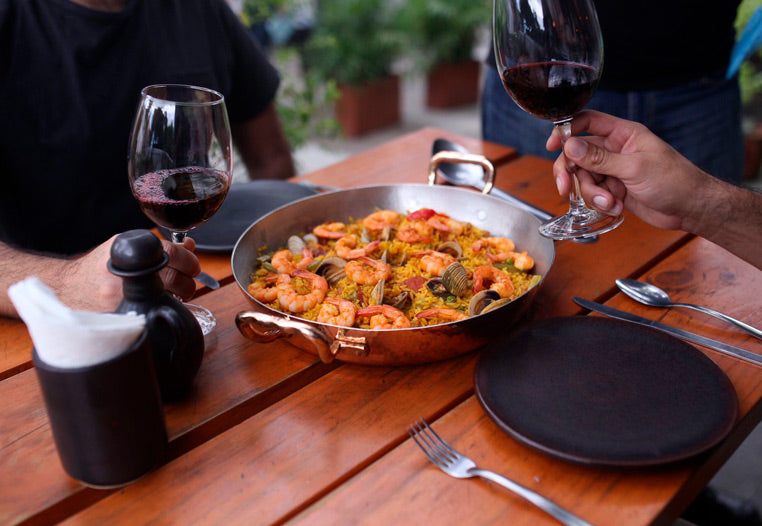 Amoretti Brothers Staff .
Nov 12, 2021
New traditions and fun ways to share a great time among our loved ones. 
Have you ever heard of Friendsgiving?
It is exactly what it sounds like: just like thanksgiving, but just for friends. And for once, we are thankful for this concept! A somewhat new tradition to celebrate our chosen family. For the perfect evening, we came up with 5 tips: 
Keep it simple 
 Holidays can be somewhat stressful. All that planning. All those expenses. Friendsgivings are supposed to be awesome get-togethers with none of the hassle. So, relax and prepare the easiest menu you can think of: cold drinks, a couple of entrees and maybe one main course will do.  
Keep it outdoors 
 If the weather is still nice, why not take the opportunity to go on a short trip? If timing is not great to do so, visit a nearby park or set your table in the backyard. An outdoor ambiance usually sets a much more relaxed scenario. 
Keep it safe 
 We are still on a pandemic, so please be conscious of safety measures for you and your friends. If possible, set your table placements widely apart. 
Keep it natural 
You know this was coming. We will take every chance we get to remind everyone to care for nature, eat healthily and avoid polluting as much as possible. So please take a little extra time to make the right choices towards a greener experience. 
Keep it interesting
 Fewer-simpler menu items don't imply serving the same old courses. It's a special occasion, so get creative. For example, a great dish to cook outdoors is pasta carbonara. Cook your pancetta in a frying pan and then grill it to get it super crispy! Make your preferred pasta in a stockpot. Then make your cream and mix everything in your copper wok. Also, how cute would a personal grill look warming some bread right on the table for a create-your-own-tapa dynamic?  
There, are you feeling ready to get your friends around the table and have a fantastic time? Share your Friendsgiving with us using #amorettibrothers on social media!