Range Hoods: the crowning jewel of an Amoretti Brothers kitchen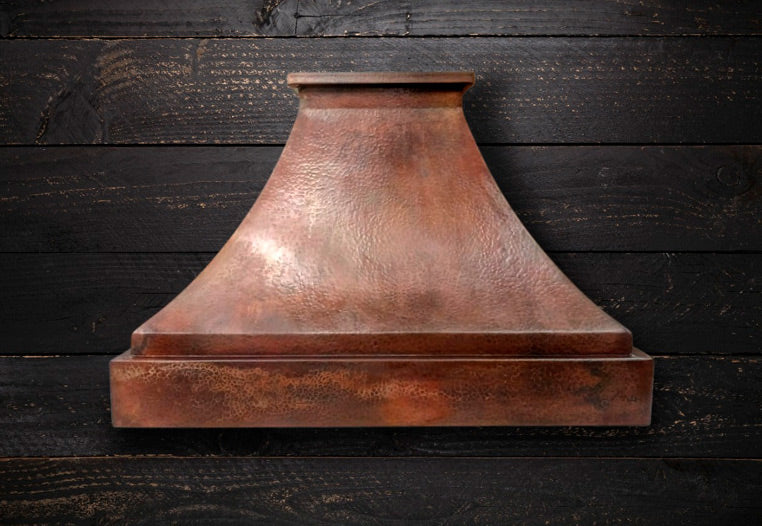 Amoretti Brothers Staff .
Jul 16, 2021
Style and sophistication that portrays your own personality.
As you may already know, for several years now we have dedicated ourselves to mastering the art of working with different metals such as copper and brass. With the idea of ​​contributing our sense of design in every corner of the kitchen and creating wonderful spaces, we took on the challenge of creating beautiful custom copper and brass range hoods, as they are undoubtedly an indispensable piece in truly providing a complete look.
So, we brought to the table our already characteristic enthusiasm for creating new things and put to work all of our skills and qualities, here we mention some of them:
Handmade.
All of Amoretti Brothers products are unique pieces of art, they are made one by one in our workshop.
Natural materials.
We only use products of natural origin and apply best green manufacturing practices.
Custom made.
So, you want us to modify sizes and colors? No problem! Would you like us to engrave a special decorative motif? You got it! Do you have a project in mind and want us to help you to materialize it? We would love to help!
Design and technology.
For our copper range hoods we made alliances with the best ventilation systems brands, so we can offer up to 1,200 CFU, LED lightning and 3 or 4 different speed levels.
The kitchen is a home's heart, so we firmly believe that it is a space in which your personal essence should be projected. That's exactly what an Amoretti Brothers kitchen is all about: our goal is to provide beautiful high-quality items designed to fit perfectly with your own style.
If you want to see all our models please VISIT OUR OFFICIAL WEBSITE