Top Christmas Gifts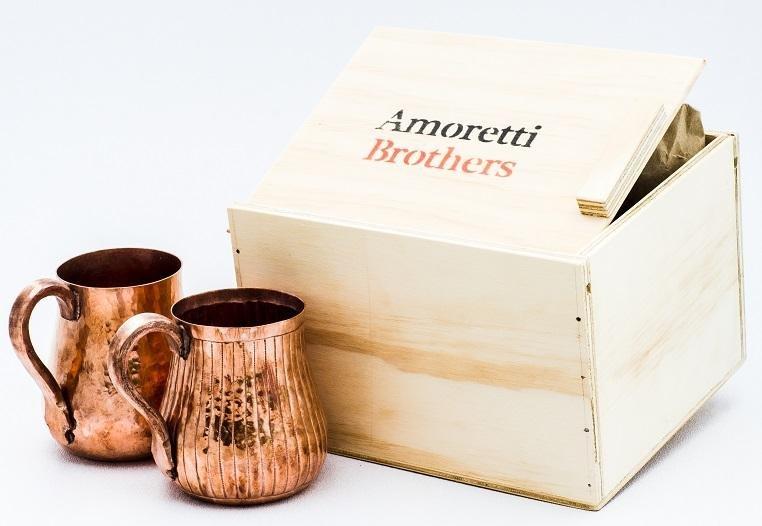 Amoretti Brothers Staff .
Dec 20, 2021
Avoid the hustle of last-minute shopping and get beautiful gifts right at your door.
Christmas week is finally here, and you may or may have not finished your shopping (Don't worry, we won't tell). Now, getting to a mall by now is near to impossible and during a pandemic, going to a closed space filled with Christmas shoppers may not be the best idea. During these rushed times, online shopping is the way to go.  
Online shopping is:
Safer.
Faster.
Comfortable.
Convenient.
Easier.
Often, less expensive.
Start browsing our shop at copperkitchenstore.com and think of what your loved ones would adore having. Remember, thoughtful gifts are the best gifts. For instance, a young couple may be fascinated to get a copper mug set (perfect to serve fashionable Friday night drinks like Moscow mules). Any chef or cuisine enthusiast, without any doubt, is going to be fascinated opening a cookware set package. Have a wine connoisseur in your family? A beautiful copper ice bucket will be a great elegant way for them to cool their favorite withes or sparking bottles. Who doesn't love coffee and tea? A milking pot is that missing item for a classic homemade cappuccino. A classical copper tea pot is elegant and functional: will keep tea nice and warm for longer. We could go on and on about Amoretti Brothers' gift collection, but its best if you just go ahead and check the items yourself and fall in love with them!
Other great considerations to have in mind while shopping online in our site:  
You'll be getting Free Shipping (in selected areas).
You'll be supporting a community of artisans.
You'll be getting environmentally conscious products.
One last thing. Remember there's a Holiday Sale in our shop ending December 25th.  You will get 15% off your purchase.
Tags:
Amoretti Brothers
,
best copper cookware
,
best thanksgiving dishes
,
brass
,
brass range hood
,
cast bronze
,
chef
,
cooking
,
cooking with copper
,
copper charger
,
copper cookware
,
copper cookware on sale
,
copper cookware safe
,
copper cookware set
,
copper factory
,
copper gifts
,
copper items
,
copper kitchen
,
copper range hood
,
coppersmith
,
coronavirus
,
craftsmanship
,
custom made
,
gift shopping
,
gifts
,
gourmet
,
gourmet chef
,
hammered copper
,
hand made copper cookware for gourmet chefs
,
italian design
,
jewelry
,
kitchen design
,
kitchenware
,
metal works
,
mexican cuisine
,
online shopping
,
paella
,
spanish cuisine